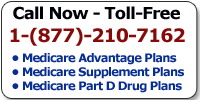 Better Healthcare Delivery through Nations Health?
Medicare recipients can look forward to improved delivery of Medicare and Managed Care benefits including medical products and prescription related products through Nations Health.  These include diabetes supplies and insulin pumps, and other medical products throughout the U.S.  In addition, Nations Health provides education, information and other assistance to Medicare recipients – including details about Medicare Part D. 
There are other statements through Nations Health that talk about better, more efficient services and products, however, it is important to keep an eye on things to see if they deliver and how well they deliver what they say they well. 
There is hope when a company like Nations Health offers assurance of  improvement; however it is not always a guarantee.  Various world and national events, including decrease in revenue to Nations Health could cause results not to turn out exactly as predicted.
With the advent of organizations such as Nations Health – as long as their performance is efficient, effective and organized in such a way to truly help Medicare recipients, the results can be positive for all – a win/win situation.  Though it may very well turn out to be a plus if the delivery of products and other benefits is improved, it is essential to watch and see what happens.
In addition, when researching any information regarding Medicare, Medicaid or other benefits, it is essential to check the facts, compare various services available and check with the Medicare and Medicaid offices and/or websites.  Get a well-rounded, realistic view of what services you can receive and who can deliver them in the best way for your needs.